The winner of the 2022 Gingerbread Bridge Contest is the Sybert family! Honorable mentions for the Raymond and Ingell-Murphy families! Thank you to all participants!! Stop by to see all of the masterpieces or check out this video.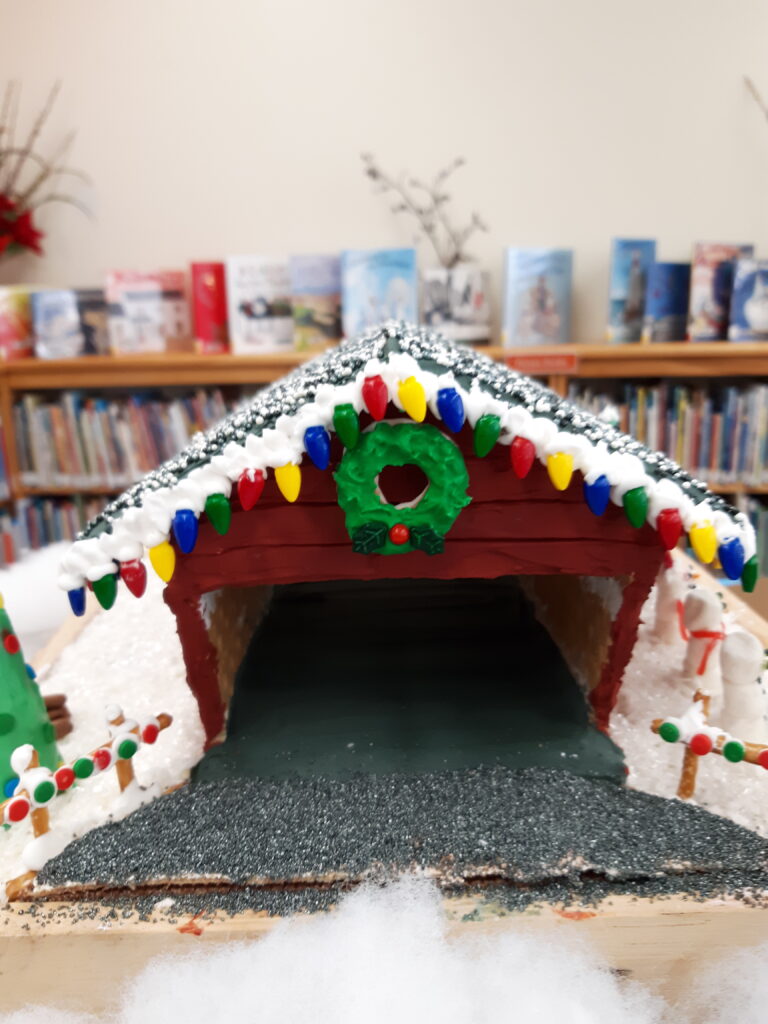 Please help us create an amazing gingerbread bridge display!  The library will provide 12 take-home kits that include the basic supplies needed to create a gingerbread bridge.     The overall winning entry will receive $50!  Register by calling, emailing, or stopping by the library.
Guidelines:
The maximum length of each bridge is 4 graham cracker squares (about 10").
The maximum height of each bridge is 2 graham cracker squares (about 5").
To maintain height consistency and mobility, each bridge will sit flat in our display.
Each bridge must be 100% edible. Feel free to add your own materials.

Take-home kits will be ready for pick up: Friday, Dec 9 at 2:00 pm
Deadline to drop off completed bridge: Tuesday, Dec 20 at 5:00 pm
Winners announced: Wednesday, Dec 21 at Noon
Gingerbread Bridge Contest!